SOCIAL INCUBATOR
Support Innovative Social Initiatives
By providing essential resources such as investors, experts, advisors, networking, and funding, we encourage and support early-stage organizations to develop innovative and inclusive approaches for sustainable development.
UNSIF
One of the main goals of FCSSC is to facilitate access to funds to organizations and governments. Therefore, in May 2016, Finance Center for South-South Cooperation (FCSSC) and the United Nation Social Impact Fund (UNSIF) officially signed a Memorandum of Understanding to establish and manage the "UNSIF South-South Cooperation Fund". With the support of FCSSC, UNSIF built a platform to leverage capital and grants for social impact.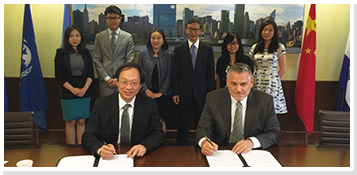 FCSSC and UNSIF signed a Memorandum of Understanding in May 2016.
SIX INDUSTRIES THEORETICAL RESEARCH INSTITUTE
One of the pillars of South-South Cooperation is knowledge sharing. Consequently, and with Fudan University, FCSSC incubated the Six Industries Research Institute to promote theoretical innovation. The Institute now serves as FCSSC's research base.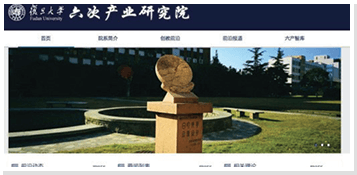 MADE IN AFRICA INITIATIVE
Industrialization is a key driven factor for economic growth. For that reason, FCSSC helped to set up Made in Africa Initiative, an organization that has become an important force for industrialization in Africa.
Read More here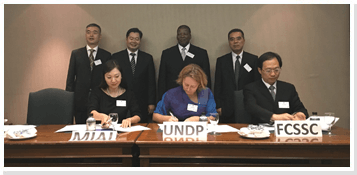 GRISK
Digitalization is a new revolution that brings disruptive innovation and new ways to operate. FCSSC serves as a platform for partnership brokering and connects projects for GRISK, a startup that uses technology for risk assessments to help stakeholders avoid losses.
G-Risk is the first macro risk analytics platform in China.
Read more here